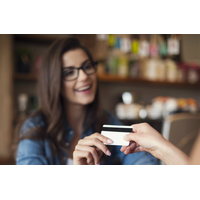 My goal is to give you outstanding, useful content and a "what to do" item that can help you double – even triple – your downtown and/or tourism spending.
Here are the three ways to double the spending locally:
Jettison the generic and narrow your focus. With the world at our fingertips, via the web, in less than a second, we now look for places and activities that cater to us specifically. Phrases like "something for everyone" are totally ineffective. In an upcoming article I'll give you the List of Words & Phrases to Avoid. To win you MUST make sure you differentiate yourself. If your introductory text can fit anyone else, then toss it and start over. You have only eight seconds to pull me in and it needs to cater to the customer specifically.

Strengthen your product. All successful downtowns and visitor destinations are built on product not marketing. In fact, the days of the traditional destination marketing organization (DMO) is coming to a close. You must now get into the product development game. The communities that have done this are seeing big rewards. Remember, you are only as good as the product you promote.

Tell the world digitally. Most destination marketing organizations will spend at least 80% of their marketing budgets on advertising and collateral (printed) materials. If that's you, you have it backwards. Forty-five percent of your total marketing budget should now be spent on digital marketing. Your advertising should drive people to your website and it needs to be good enough the close the sale. Does yours?
WHAT TO DO
Go to the home page of your website, grab your marketing brochure(s), grab a local visitors guide.

Now pull up a map of your area and locate a small town a two-hour drive from you – one that's not really a great destination (I'm sure you can think of several) and that you wouldn't make a special trip there to visit.

Now go to your introductory text. Take out the name of your town (or business – this applies businesses as well!) and insert the town you found on the map and read it. After reading it would you make a special trip there based on what you just read? Did it still ring true? If your opening text is generic and could fit just about anyone anywhere, then you just lost a sale.

Then rewrite your opening paragraph so it fits no one, in your market, but you. And make sure it's based on things to do, not the location (city, town, county, downtown). We are looking for things to do, not just places to go.
My entire career has been to help communities increase local and visitor spending. If there is anyway I can help your community, please let me know.
---