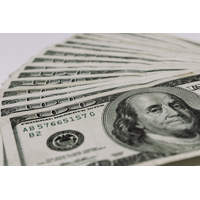 We are going to hit you with another sad fact: 88% of destination marketing organizations spend more on printed materials than they do on the Internet. Is this you? If so, you have it backwards. In this new digital age, here is how your marketing dollars should be spent:
45% on digital marketing:
Your website, social media, online advertising, digital guides, apps, search engine optimization, website updates, e-newsletter, video content, pay per click advertising, etc. When you plan your personal travel what is your number one resource? We'll bet it's the web.
20% on advertising
The goal should be to drive people to your website, which must be good enough to close the sale.
20% on public relations:
You build your brand on PR, advertising is used to maintain your ownership position of your niche in the marketplace. What is said about you is far more important than what you say about yourself. For every dollar you spend on public relations, you'll see a $3 return in "earned media" – what it would cost if you paid for that space. Publicity is a third-party endorsement, and that carries a lot of weight! Think about the power of good reviews on TripAdvisor.
10% on collateral materials:
This includes your Activities Guide, other brochures, maps and printed materials, including distribution costs.
5% of trade shows and signage:
This includes trade shows, fairs, billboards and reader boards and other forms of marketing.
This is a general guideline, and your destination may require some tweaking. What worked in the 1970s doesn't work today, so break out of that mold.
WHAT TO DO
1. Take your last year's budget and categorize your marketing as I have shown above.
2. Then compare it. What can you do differently?
3. Redevelop your budget so it fits into these parameters. Of course content is what closes the sale, but this will help you put your valuable resources into the right pots. Over this weekly series I'll help you narrow these down into specifics. But the big takeaway is to spend your most precious resources on the web, not creating print guides and brochures.
We'd love to hear from you. How are you doing with your budgets? If you have questions, let us know!
---