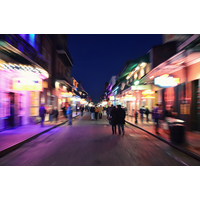 While we are moving to the European standard for downtown experiences, including dining and shopping later in the evenings, most downtowns in North America haven't adapted. More than ever, people want to spend time downtown after work and school, during the evening hours. Locals and visitors want to be able to wind down from their day with later dining, shopping, and entertainment. They want to be in one central, vibrant area where they can find all of these activities within walking distance. They want to be able to live, work and play downtown – without having to get in their cars between activities.
Here are THE downtown trends that create experiences for both locals and visitors:
Locals and visitors are eating later in the evenings

Everyone wants a pedestrian-friendly, intimate, safe setting

Streets kept lively with musicians, artisans, vendors, food trucks and open-air markets

Plazas have long been a European city fixture – adopting this key city element with programming has become a sure way to have year-round activity and maintain vendors

Adopting a mix of specialty food and beverage retailers, with merchandise like organic foods, fresh cuts of meat and unique bakery goods, in place of traditional stores

Entertainment venues: movies, performing arts, pubs, and nightlife

Options for those moving into or staying downtown: hotels, loft apartments above shops, townhouses, and condominiums

Narrower streets and wider sidewalks

Tree-lined streets (planted every 35 feet or 10 meters) that create a beautiful setting, a sense of intimacy, a connection with the environment, and shade during the warmer months.

Public markets are shifting their hours to stay open during the evening hours
In the past, businesses and malls were closed on Sundays and during the evening hours. Today developers understand the importance of open-air shopping areas that are open for business seven days a week from 10 in the morning until 9 or 10 at night. Destination Resorts can also follow this model with an orchestrated business mix and leases that define consistent daily operating hours. Rural downtowns can also reap the benefits of staying open later hours, with a shift to staying open at least until 8:00pm.
BIG reasons you should stay open later (at least until 9:00pm for urban areas and 8:00pm for rural areas):
The overwhelming majority of all non-lodging visitor spending takes place in a pedestrian-friendly setting that includes shopping, dining & entertainment.

75% of ALL retail sales in the U.S. take place between 4:00pm and midnight.

70% of consumer spending in brick & mortar stores takes place after 6:00pm

Research has found that if you extend your operating duration by just 2 hours, the average retailer works 20% less. Profits will always exceed any increase in expenses.

Fixed costs remain the same, do not increase based on additional hours open.

"Shop Local" programs ONLY work if you are open during convenient, later in the day, hours.

Visitors will stay in town for the night if there are things to do late – after 6:00pm.

It makes you a desirable place for the Creative Class to live, work, invest and play.
There are a number of strategies that will make the transition to staying open later, easier to accomplish:
Create a "Shared Employee" program that would hire employees full-time and manage a schedule of a few hours at a number of businesses during one shift, to accommodate special schedule needs of businesses without having to hire too many employees.

Work with a local temporary hire agency

Shift your hours. Open later (maybe around 11:00am) to stay open later and not increase operation hours.

Hire some part-time workers to get the extra help you need.

Utilize a college or university-based "Retail Ambassador" or internship program. (This is particularly effective for destination resorts.)
Your downtown has the potential to be a major draw during evening hours, if it can modify its business mix, pedestrian setting and hours of operation. Not only will this increase downtown spending, it will improve quality of life, increase overnight stays and become a catalyst for even more community revitalization.
---