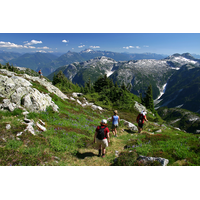 Located midway between the City of North Vancouver and Whistler Resort in Western British Columbia is a town that, not very long ago, was as red-neck as it could be. Once a home to logging and mining companies, this town of 20,000 residents is now the youngest city in Canada and is on the cutting edge of "recreational technologies."
Just ten years ago, most of the waterfront was used for logging operations, but now this land is being marketed to investment firms and businesses for the creation of an incredible mixed-use village.
To market it, the city produced this video, which is one of the best we've ever seen. For the first time in North American history, jobs are going where the talent is – or wants to be. Squamish is one of those places and this video shows that, making it obvious that this is a great investment opportunity.
---