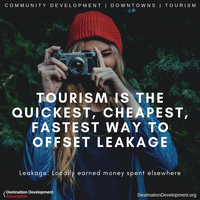 Nearly every community has some form of leakage. When you go on vacation (other than a staycation) you are taking money you earned locally, and spending some of it where you are vacationing.
But for many communities, particularly in the rural areas, locals often go shopping in other towns, or even on Amazon. This is also leakage. But just as you like exploring other areas, you want people to come explore your area. When they do so, they come, spend money, then head home and tell others to do the same. We love that!
The best, most successful destinations import more cash than they export, when they spend money elsewhere. Isn't it great that tourism can help subsidize your local economy? No wonder tourism is the purest form of economic development!
Want some tips and tricks help your community? Visit our Resource Center to access our videos and how-to guides on branding, product development, finding funding & support, marketing, as well as case studies here.
Your DDA membership includes full access to our discussion boards, weekly emails, monthly webinars, and our Resource Library that contains over 75 videos, how-to guides, and much more!
Here are some additional ways to connect with us!
Not finding what you need? Give Natalie a call, to discuss how we can help your community!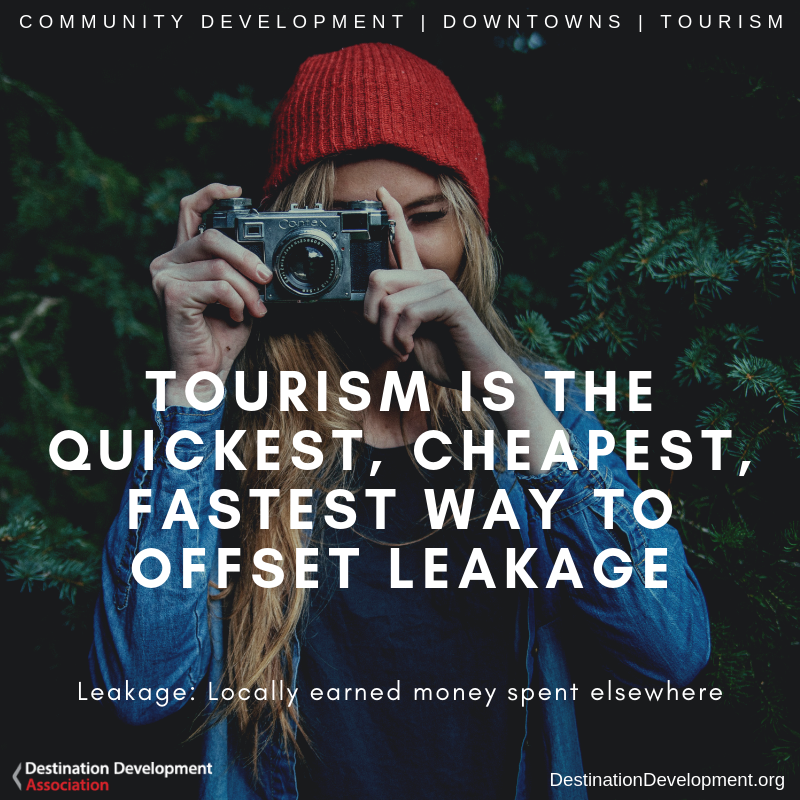 ---