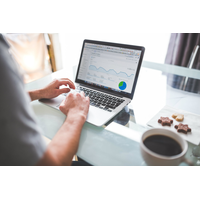 The Internet has changed the world. These days if we want a horseback riding experience in Northern Texas, we'll Google "horseback rides + 'Northern Texas,'" and within a third of a second we'll get 74,000 responses. People now search for the experience first, and the general location second.
If we're visiting Vancouver, British Columbia we might search for:
Best restaurants, downtown Vancouver

Greek restaurants, North Vancouver, BC

Job opportunities, southern BC

Downhill skiing, British Columbia

Ferry schedule, Vancouver to Victoria BC

Things to do, Victoria, BC

Wildlife viewing, British Columbia

Apartment rentals, Langley, BC

"Best hiking trails" + "Canadian Rockies"
To be successful, you must market the experience first, and THEN your location. But the key is to make sure the experiences you're promoting differentiate you from everyone else in your market. Every place has "outdoor recreation" and "unique shops and restaurants."
Have you ever gone anywhere because it was a county? And yet, county-wide marketing usually promotes the fact that they are a county, before they ever give you a reason to want to visit.
To win you must answer this one question: What do you have that the people you are hoping to attract can't get or do closer to home? Whatever it is, you need to hang your hat on that. You simply can't be "all things to all people" and win in this new age of branding.
The surefire way to kill your marketing effectiveness is marketing your downtown, town, city, county or region - your geographic location - BEFORE experiences, the things to do that make you worth a special trip, even if it's just a ten minute drive to your downtown from the suburbs.
So QUIT marketing your location first. And quit marketing your organization—it should be the very last item in any ad or website. Visitors (even local residents) don't care about the actual organization when they are trying to find things to do, places to eat, and places to stay. Sell the experience first, and then the location.
WHAT TO DO
1. Google your community name. I'll bet you're right at the top of the list.
2. Now Google your top activity. If you're an equestrian destination search for "horseback trails" and then the general area "Western Washington." Do you show up? If not, you have some work to do. Try another primary activity such as "Micro-brew" and "Metroplex" (the Dallas/Fort Worth area and a dozen other communities). Does your website show up on the first page of search results? Try some others as well.
Fact: 86% of search engine users never go past the second page of search results. Do you?
3. Look at your introductory text. Does it mention the one, two, or three best activities that really set you apart and make you worth a special trip? This is where search engines get their keywords – that opening paragraph.
4. Rewrite your introductory text to promote the top one, two or three things that really set you apart. Then reread the previous two articles to make sure you're complying with those rules. Then post it on your home page.
5. Consider purchasing a "pay per click" program through Google, Bing, Yahoo and other search engines. If you have to buy your way onto the first page, then do it until the search engines pick up those key words. No one is going to find you if they look for "horseback riding, western Washington" and you're listed on the 64th page of search results!
---