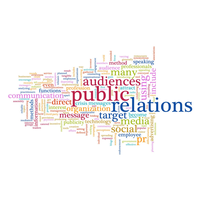 This is a guest blog, written by Christina Lenkowski, DDA Member and owner of Sparrow Travel Media, a public relations portal that is extraordinarily useful for organizations that can't afford contracting or hiring an in-house PR professional. Here she offers some great advice!
---
It used to be that the term "PR" could really apply to two things; public relations or press releases. In fact, just a short while ago, the two were pretty much interchangeable. But times, they are a-changing.
Nowadays I still see many tourism organizations write up a press release for travel ideas, an event or award, and then send it out to the same old media list and expect a different reaction… what is the definition of insanity again?
Bottom line: just sending a press release no longer works (and if you've been paying a company to send out a press release on your behalf… stop). It's hard to adjust because many of us were trained in this way, but taking a different view of media relations will yield you so much more of the media attention you crave, and that your destination deserves.
It's time to try something different. Take a few minutes and think about what makes your destination unique; perhaps you have an annual event that isn't your generic "harvest festival" or "4th of July parade"? Or maybe an anchor attraction that visitors just love? Perhaps a niche museum? Whatever that "thing" is, write it down and write why it's special. Heck, you may find that your area has more than one!
Now it's time to do some research on the media outlets you want to tell this story (also known as a pitch) to. Remember that these publications are typically working 6-9 months in advance, so time your pitch accordingly.
Make a list of 8-10 magazines that have the kind of audience you really think you could resonate with, and that you'd love to see your destination featured

in in

the next year.

Check out their online edition (or head to the library or bookstore) to get your hands on information such as topics/features they have in each issue, as well as editor name (either travel editor or managing editor).

Many times, the editor contact info won't be readily available and you'll need to do some research. I recommend calling the publication and asking whomever answers for that specific contact's email address. This yields quicker results than emailing a generic info@ email box.

Find and download each publication's editorial calendar/media kit (usually housed in advertising section–you may have to email them for it). In the editorial calendar you will be able to see what the magazine is focusing on every edition, and if your destination makes sense to pitch (i.e. "Surprising Winter Getaways," "Ski Mountains Not on Your Radar," etc.). If it does, fantastic!

If you don't feel like there is a direct correlation between your destination and an ed cal topic, you can always generally pitch too. Create a story idea that really makes sense for their readers. You are never bothering an editor if you are presenting them with a well

though-out

pitch at the right time of year.

Email each publication's editor with their individualized story idea, and follow up a week later.
If you follow these steps, you will be well on your way to securing more coverage! Publicity takes time, but is well worth the payoff – I have seen destinations transformed by one or two major media pieces.
And if you're a member of Sparrow Travel Media, steps 2 and 3 are taken care of for you with our up-to-date media lists and editorial calendars, saving you a ton of time. We also have sample pitches to make life easier when getting started. Roger and the Destination Development team recently did a whole webinar on how Sparrow can save you so much time and money. Check it out below.
We even offer a free live training to expand on the tips above, click here to sign up!
Just remember that the media doesn't want any more press releases, they want story ideas—and you have them!
Christina Lenkowski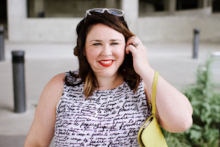 ---
Sparrow Travel Media Webinar - A great tool to up your PR game
---