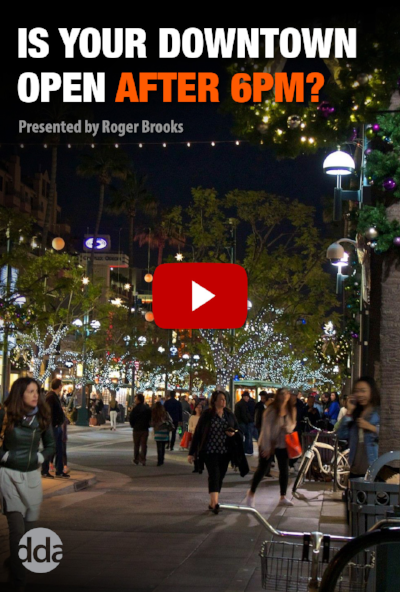 Seventy percent of all consumer retail spending now takes place after 6:00pm. Are you open? One of the primary reasons downtowns are dying is because most downtown retailers close between 5:00pm and 6:00pm, sending local residents - and visitors - to other destinations. This creates tremendous "leakage" of locally earned dollars being spent elsewhere. How do you change this?
This video will teach you five different strategies you can use to help "Ma and Pa" businesses stay open longer, increase their sales, and make your community a much stronger visitor destination. After all, visitors spend the night where there are things to do after 6:00pm.
Video presentation:
Is Your Downtown Open After 6pm? (Length 46min)
Accompanying Resources
PDF Guide - Is Your Downtown Open After 6pm?
JOIN DDA TO WATCH THIS PRESENTATION NOW - SIGN UP HERE