The Resource Center includes more than 75 how-to videos & guides on just about any topic you can imagine - all geared to helping you become an amazing destination.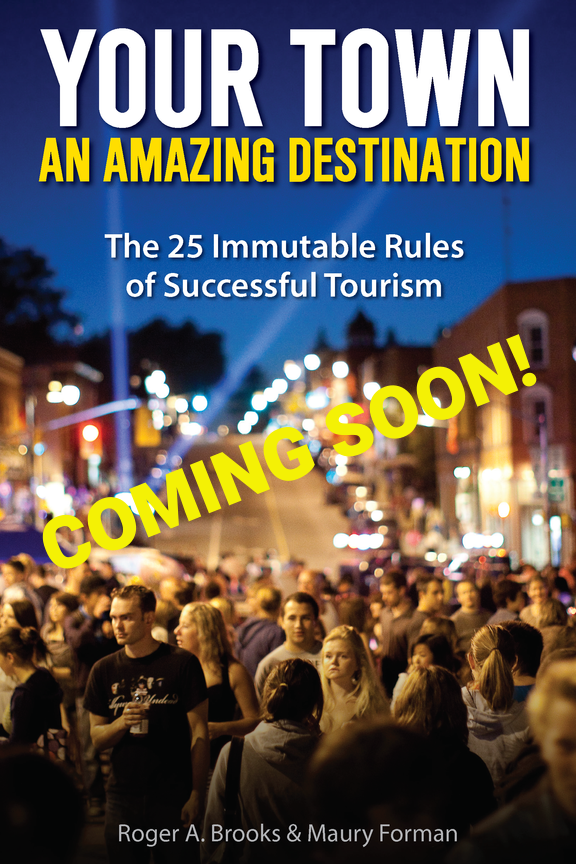 One of the most popular books about what it takes to become an amazing destination, the Fifth Edition is going to released Fall 2019! Totally rewritten and updated, the book contains new stories, more real world examples and has been reorganized so the book acts like a to-do list to making YOUR TOWN the next amazing destination. 
​Do you want to be notified when the pre-order date as set? Fill in the below form to receive updates about the book!
WHAT PEOPLE ARE SAYING ABOUT THE DDA
"Your ongoing resources will always be valuable to me, and to other destinations who need to educate board members and stakeholders. Now if I could only get them to sit down to view some of your videos, we would be all set! Past boards have adopted many of your principles, and it is my goal to do the same with this current one. Thank you again for your knowledgeable response. You've made my job much easier!"
-Mary Anne Baker, Executive Director, Swain County Tourism Development, Bryson City, North Carolina