NEW QUARTERLY & ACADEMIC MEMBERSHIP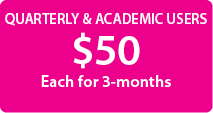 The Destination Development Association is now offering a 90-day membership for $50. Click the button or here to join!
COVID-19 SPECIAL PRESENTATION
Thanks to the fantastic survey comments and questions, we've created a shorter version, which covers the top three ideas to help communities and small businesses recover some income during this pandemic.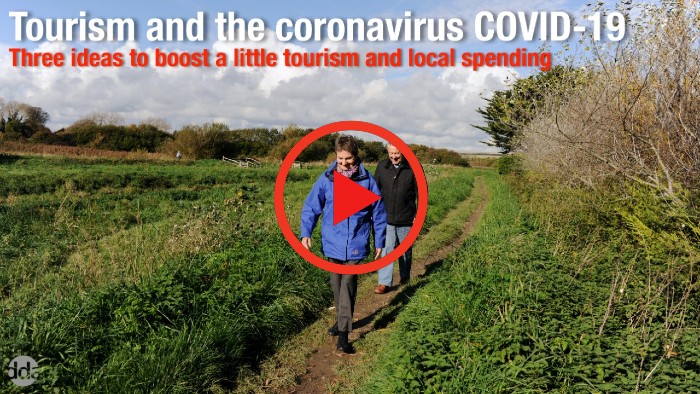 Due to the unprecedented outbreak of COVID-19, this coronavirus is now sweeping countries around the world and the industry we all love - tourism and downtowns - is being severely impacted. In this webinar, which was prepared the night of Tuesday, March 17th and delivered on Wednesday morning, the 18th, offers a dozen ideas for helping to mitigate the effects the pandemic is having on us: destination marketing organizations, downtown associations, downtown retail shops and eateries. 

We want to make it perfectly clear that we are not suggesting ANYTHING that would fly in the face of what local and national leadership is advocating or mandating. 

For instance, one idea is to consider traveling to rural areas via RV or trailer where it's easy to practice social distancing and self isolation in a self-contained vehicle. Six hours after we did this presentation, Governor Gavin Newsom instructed all Californians to stay home. So, for everyone in California: Stay home. We do NOT advocate going against these mandates. Likewise, some states have closed their state parks. This is a fluid situation and there is no "one size fits all" solution.

We are offering a few ideas that may be - or may not be - a fit for your situation. Every Tuesday morning we will be sending out new ideas as they come in and as things change to our Destination Development Association membership.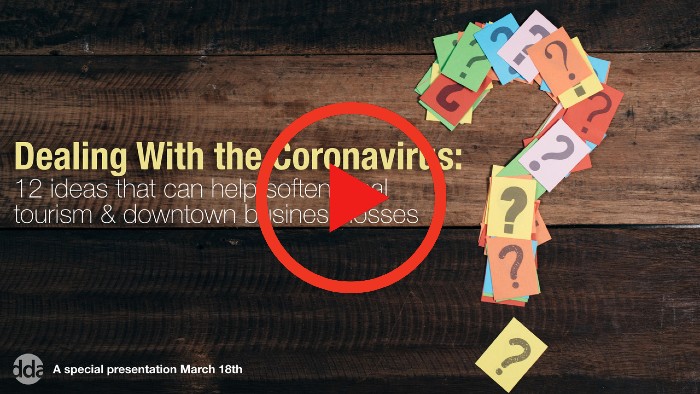 Timetable of Contents
Introduction - Quick Facts: Where we're at as of Wednesday March 18th (00:00)
#1 For Everyone: Stay Positive (12:28)
#2 For Tourism and Downtowns: Get Involved (24:47)
#3 For Tourism and Downtowns: Be Helpful: Show You Care (29:36)
#4 Destination Marketing Organizations: Camping | RVing | The Outdoors (43:31)
#5 Destination Marketing Organizations: Encourage Day Trips (58:25)
#6 Downtown Associations | Chambers of Commerce (1:01:05)
#7 Restaurants & Retailers (1:05:07)
#8 Lodging Facilities (1:10:20)
#9 Large Gatherings (1:13:34)
#10 For Everyone: Apply for Financial Help (1:17:26)
#11 Use Your Downtime Wisely (1:18:48)
#12 For Everyone: Stay Positive (1:22:28)
Click here to access all accompanying documents from this presentation.
#TourismAndTheCoronavirus #TravelTourismAndTheCoronavirus #DowntownsAndTheCoronavirus 
#RetailShops&RestaurantsAndTheCoronavirus
The Resource Center includes more than 75 how-to videos & guides on just about any topic you can imagine - all geared to helping you become an amazing destination.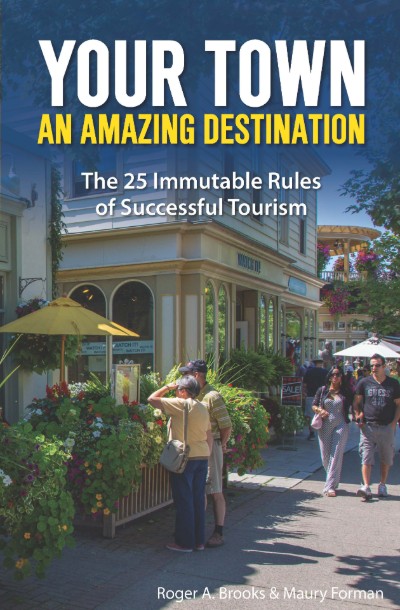 IT'S HERE!
THE definitive guide for everyone working to make the place they call home a more vibrant, sustainable destination to visit, live, and invest in. 
Full of photographic examples, inspiring case histories, and practical steps, this book is both educational and entertaining. This indispensable guide showcases the 25 immutable, never changing rules to make your town an amazing destination. 
Rewritten and updated, the book contains new information, and more real-world examples and has been reorganized so the book acts as a to-do list to making YOUR TOWN the next amazing destination. 
​Buy it today on Amazon! 
- Paperback version 
- Kindle version

WHAT PEOPLE ARE SAYING ABOUT THE DDA
"Your ongoing resources will always be valuable to me, and to other destinations who need to educate board members and stakeholders. Now if I could only get them to sit down to view some of your videos, we would be all set! Past boards have adopted many of your principles, and it is my goal to do the same with this current one. Thank you again for your knowledgeable response. You've made my job much easier!"
-Mary Anne Baker, Executive Director, Swain County Tourism Development, Bryson City, North Carolina