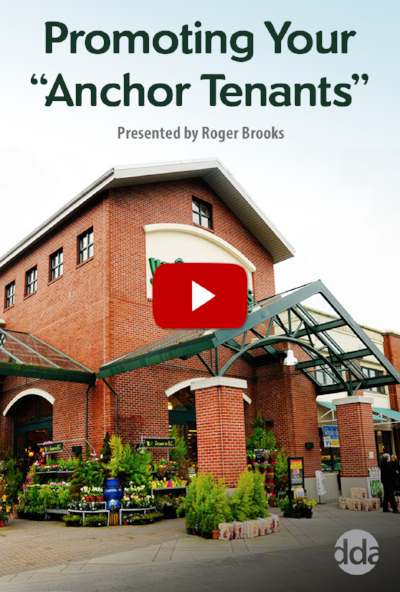 Roger gives you the step-by-step guide on how to promote your "anchor tenants".
To win you must ALWAYS promote your anchor tenants – those businesses and attractions that make you worth a special trip. Just like a mall, the anchor tenants pull customers in and once there they will see what else you have to offer. In this humorous and engaging presentation we'll cover:
- How to promote your "Best of's" without ticking off those not chosen.
- How to actually choose who is the best, without politics getting in the way
- What kinds of businesses and attractions should be included
- How the Best Of guide should look (you'll see several examples)
- And how to make it a self-funded project
Video presentation:
Promoting Your Anchor Tenants (Length 55min)
Accompanying Resources
PDF Guide - Promoting Your Anchor Tenants
JOIN DDA TO WATCH THIS PRESENTATION NOW - SIGN UP HERE